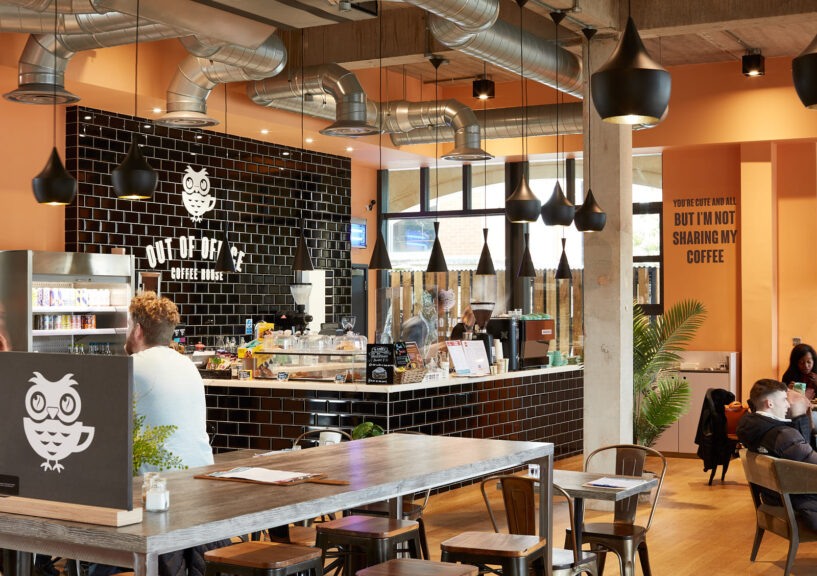 Witan Studios
.
Relaxed and sophisticated specialty coffee house nestled in central Milton Keynes, just a stones throw from the station and shopping centre.
The perfect place to get away from the hustle bustle and enjoy a sensational all day brunch or just do some work over coffee and cake, surrounded by like minded coffee lovers.
Please note that due to the current shortages of kitchen staff across the hospitality sector, we are running with a lighter food menu.
280 Witan Gate, Milton Keynes MK9 1EJ
"Amazing staff, amazing food and amazing coffee! Really lovely space to work in, with an authentic taste of coffee culture to boot." – Eliot Daniel
Inside Witan Studios
The Coffee Bar
Comfortable Booths
Relaxation Zones
Outdoor Seating
Friendly Staff